Healthcare Services Valuations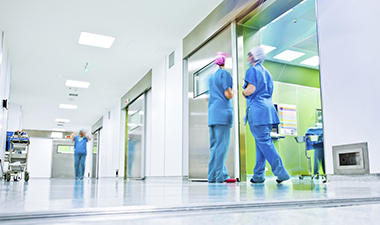 Healthcare services may be classified into two general categories, i.e., clinical related and non-clinical related.  Corresponding with the growing trend toward hospital employment of physicians, there has been an increase in regulatory scrutiny related to the legal permissibility of these arrangements under federal and state fraud and abuse laws, i.e., Stark, Anti-kickback, and False Claims, as well as IRS regulations related to excess benefit/inurement of private benefit, pertaining to transactions involving exempt organizations.  Significantly, physician compensation arrangements are scrutinized, not only as standalone payments, but also as elements of the overall consideration in the transaction, under both the valuation standard of Fair Market Value (FMV), as well as the related threshold of commercial reasonableness.   
Health Capital Consultants (HCC) has a comprehensive knowledge in the valuation of healthcare services, including:
Professional Physician Services (employment and independent contractor arrangements);

Service Line Co-Management Services;

Management Services;  

Medical Directorship Services;

Administrative and Executive Management Services;

Physician On-Call Coverage Services;

Mid-level Provider Supervision Services;

POD Compensation Models;

Incentive Payment Compensation Models (e.g., quality achievement, gainsharing); 

Income Guarantee Arrangement Models; and, 

Other Healthcare Services.
While FMV looks to the "range of dollars" paid for a product or service, the threshold of commercial reasonableness looks to the reasonableness of the business arrangement generally.   It should be noted that these are two distinct thresholds, i.e., a compensation arrangement may be simultaneously within the range of FMV and be determined to not be commercially reasonable.