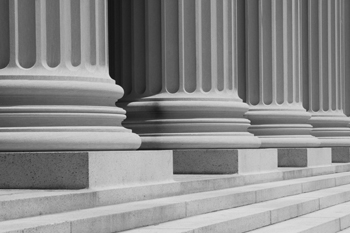 Health Capital Consultants (HCC) has built its reputation by providing superior service in a timely and cost-effective manner. Our skilled professionals are genuinely committed to helping your organization succeed in this era of healthcare reform. At HCC, we emphasize a team approach in serving you and your organization. Working together, we focus on identifying and exploring your individual needs. We bring you diverse knowledge and innovative ideas important to your planning and decision-making process. In an era of dynamic healthcare reform, we believe that "data delayed is data denied."
Our commitment is to maintain the highest level of integrity, thoroughness, reliability and technical expertise in providing our services and professional judgment to our clients in a timely and cost-effective manner.
Our success as your consultants (and, we believe, the success of each project) rests on HCC's ability to collaborate with our clients to properly define our role at each phase of the project, as guided by these five elements:
Objectivity. Our input to the project will be based on factual observations and our prior knowledge of the specific healthcare industry market factors related to each project. 
Sound Methodology.  The planning, development and implementation of the project plan is a process that does not lend itself to "ad hoc" decision making.  It requires discipline and thoroughness.  HCC will employ a process which will be customized and fine-tuned to address each client's particular needs as we learn and understand them.
Balanced Involvement.  Our approach is structured so that it leads neither to a project created solely by us, nor abdicates our responsibility to advise you.  The target is to blend these two extremes by interactivity, involving the participation of all appropriate stakeholders as an integral team.
Commitment to Results. We recognize that the final deliverable of each project is to produce and communicate a credible and informative report providing our observations, findings, conclusion and opinions in a manner that achieves project objectives.
Independence.  Our role throughout the project is to maintain our independence to insure that we perform our analysis and express our views in a candid and unbiased manner while ensuring our client's participation and role in the overall project process.
While these five elements - objectivity, sound methodology, balanced involvement, commitment to results, and independence - serve to guide our overall approach, three critical skills serve to drive our approach.  Our success as consultants and we believe, the success of our clients' projects, rests on our ability to leverage these three skills:
Facilitation
Each HCC project team is committed to working with the various parties involved with the project and their representatives to promptly establish objectives; efficiently gather the required data; clarify necessary information; analyze pertinent issues; as well as, assisting those parties to understand the background and reasons for our efforts related to market research, due diligence, and the analytical assessment process as a whole, throughout the investigative and reporting stages of each project.
Project Management
HCC provides a project team which combines knowledge of the financial, competitive, regulatory, administrative and legal issues/concerns related to the healthcare industry with experience and command of the process and techniques required to meet the unique needs of each client's specific project.  The HCC project team will recognize the time constraints of the project, and develop a work plan designed to accomplish project objectives, within a carefully defined and mutually agreed upon time frame. 
Each HCC project team will excel in collaborating with the client management, and their legal and consulting advisors, in developing  a workable project plan: e.g., establishing milestone chronologies and realistic time tables; scheduling and coordinating meetings; creating agendas; vetting correspondence and documents with all of the delegated participants in each phase of the assignment; as well as, resolving issues that may arise, and systematically reporting on progress to the client and its representatives. 
Legal and Business Acumen
Each HCC project team possesses the requisite skills, training and experience to competently and efficiently complete the project within the context of the technical legal advice from the project's legal counsel, as well as providing the healthcare business experience required to complete the process in a manner that produces reliable, valid results, and memorializes the analyses and conclusions developed, in a regulatory risk-averse manner.