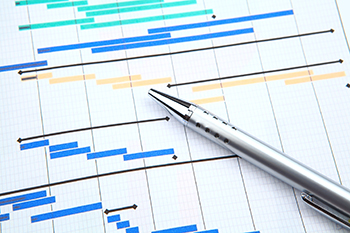 At Health Capital Consultants (HCC), we believe that, "our product is our process" - a process that yields results which encourage the creation of measurable advantages in the marketplace.  HCC's clients benefit from field-tested and refined methods within a project management structure that efficiently deploys our resources, and those of our clients, in an interactive, cost-effective and coordinated manner. 
HCC recognizes that the healthcare industry's environment of constant change requires the skills of a new kind of healthcare consulting firm staffed by experienced professionals, financial analysts, business valuators, intermediaries, and researchers, who have the technical skills and experience to competently, consistently, cost-effectively, and quickly respond to our clients' needs.  Consequently, HCC has built a team of professionals who:
have actual, hands-on experience as capital formation and valuation consultants, financial analysts, intermediaries, and researchers in the healthcare industry;

understand that, for healthcare organizations, the "

name of the game

" today, and for the foreseeable future, is positioning for inevitable, ongoing change;

understand the healthcare capital and transactional markets as they impact on value;

understand the culture and mechanisms that define the relationships between the various organizations that comprise today's healthcare delivery system;

understand the organizational, operational, and non-economic issues pertinent to the management of healthcare services enterprise;

are experienced process technicians in these areas of finance, valuation, analysis, transactions, and research;

demonstrate expertise in the legal aspects, programmatic and business operations of healthcare delivery systems;

are familiar with private and public funding streams, regulations and mechanisms; and,

inspire confidence that the process has been accomplished in an atmosphere of the highest integrity, mutual trust and respect.
At HCC, we pride ourselves on our accessibility to our clients and our regular communication of the status and progress of the project. Only through the development of, and strict adherence to, project timetables and effective project plans have we been able to consistently move our projects forward and meet engagement deadlines.
Prior to accepting an engagement, we inform our clients of what we can accomplish and the probable time frame. HCC consistently respects the agreed upon schedule with the understanding that all information and documents relating to the project will need to be timely produced for our analysis, sufficiently prior to the required production of our report, to accommodate that schedule - dependent upon the volume and organization of documents involved, the ultimate complexity of the engagement, and the availability of client stakeholders for interviews.